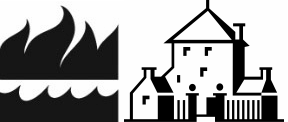 Speaking of nerdy widgets, HarperCollins and Random House just came out with their own book widgets while I slept.
Both widgets allow you to read and search books, but the Random House widget is the clear winner for its self-contained design. Contrast it with the clunkier HarperCollins one.
For a good example, check out the widget for Random House's Meta Math by Gregory Chaitin. My only gripe is they should make these things easier to find on their site by putting them all in one place.