Wanelo gets a lot of press in high school and college newspapers, which appear to be thriving. I did an interview for one recently that's print-only—The Arrowhead from Souderton Area High School in Souderton, Pennsylvania—and it seemed worth reposting the Q&A online because it's so comprehensive. It also reminded me of the interviews my friend Dylan and I did in high school for our hardcore music fanzine. The piece is by Arianna Carlson.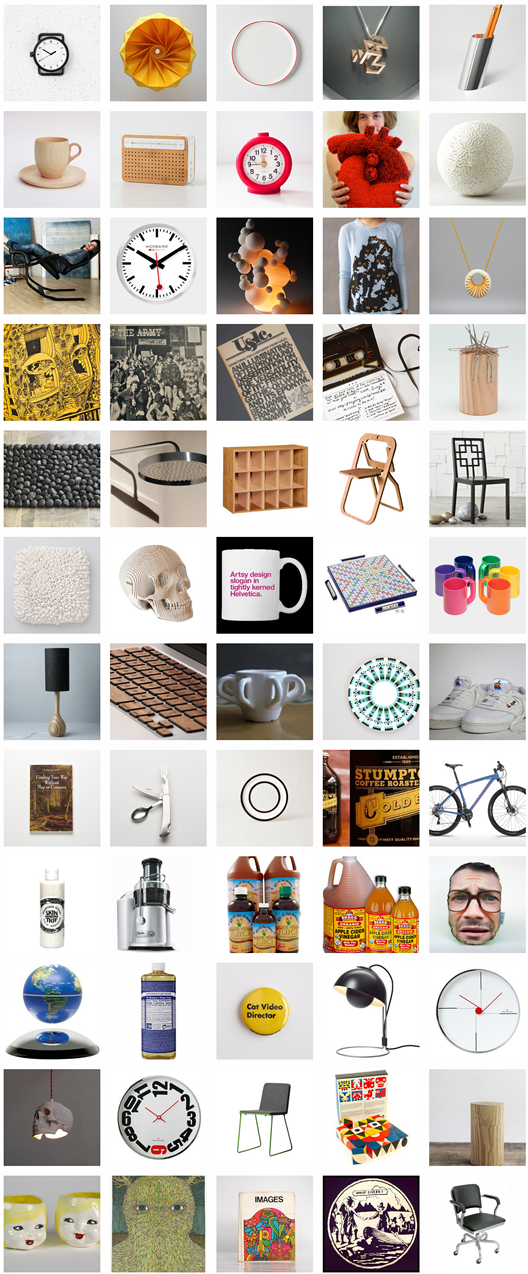 How did you get started at Wanelo?
I joined Wanelo last year, and moved from New York City to San Francisco for the opportunity. Previously I was working at Etsy until Deena, Wanelo's founder, successfully persuaded me to help build Wanelo. She can be pretty persuasive.
What kind of ideas do you come up with at Wanelo?
I come up with ideas for features for Wanelo, and try to nail down their initial details and designs so that they can be built effectively and quickly by our amazing engineers. Then we all iterate on them and tweak and refine them obsessively. An example of a feature idea would be: let members share products with one another via @-mentions in comments. Or: allow store owners to claim their store pages on Wanelo, and give them tools to manage them.
What is your position at Wanelo?
I lead the development and design of features on Wanelo, do a lot of product marketing, business development and community management, and help with whatever it takes for Wanelo to grow. My title is VP of Product Development. Product management is pretty interdisciplinary and can end up involving a bit of everything, particularly for a company at Wanelo's stage: prioritizing, analyzing, designing, writing, guiding, testing, fixing, strategizing, marketing, partnering, managing and hiring, to start.
What is your favorite thing about Wanelo?
I love how lively and subversive Wanelo is, because it's truly run by the users. We don't tell anyone what products to post or what to buy, and our members post some of the most incredible (and occasionally hilarious) products.
What is your favorite thing about working at Wanelo?
I would say the team (a very special group of hardcore individuals and one of the most productive teams I've been a part of), and the community (we're all addicted to reading what users have to say about Wanelo), and how quickly ideas become reality here.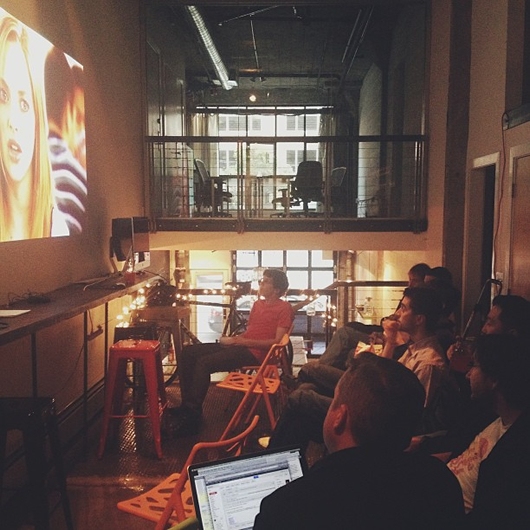 What is the most interesting thing you've seen on Wanelo?
I find interesting things every single day, so it's hard to say :) Today these "carpet skates" caught my eye, because they're kind of thing I would have begged for when I was little. And this mat made of smooth river stones struck me as something that might be cool to have by the shower. These super-rare Apple Computer sneakers from the early '90s are a standout as well.

What is Wanelo?
Wanelo is a global platform for shopping organized around people.
How do you feel about Wanelo?
I <333 Wanelo. It's amazing to watch it become a real force in the world, and I think it's a good, subversive, democratizing force.
Why do you think Wanelo is trending?
Wanelo is simple and fun, and filled with interesting things you can buy that aren't being pushed on you by advertisers but simply shared by other people. I think the endless stream of product images on Wanelo is what one neuroscientist I've encountered would call "really richly interpretable information"—because there's the possibility of owning all these eye-catching things you've never encountered before, and because they're all being shared by other people just like you, Wanelo can draw you in in a unique way and become addictive. Many people just can't believe Wanelo contains so much good stuff from so many different stores they've never heard of, and that it's being presented with no ulterior motive.

People also seem to appreciate the down-to-earth nature of Wanelo—we (the people building it) are all active users ourselves, and we don't talk down to or advertise to users the way some traditional retail sites do.
What kind of demographics does Wanelo attract?
Wanelo attracts all kinds of people. Many of our members are young and female right now. We are not targeting any specific demographic however (we don't even tolerate the use of that word at Wanelo :), and we're busy building a platform for shopping that's open-ended and powerful enough for anyone in the world to use.
How did Wanelo start?
Deena launched the first version of Wanelo in 2010. It originally started as an experiment and a reaction to traditional advertising—something neither of us think has much of a future in this century because it doesn't provide value for most people or empower them. She also just wanted to be aware of what products her friends liked to buy, and there wasn't a good natural way to do that. She was working as a designer and was obsessed with social networks and saw an opportunity to build an immersive social experience around shopping.

We redesigned and relaunched Wanelo last summer, had our first iPhone app out by September 2012, and added Android as a platform in December.
What new ideas are you coming up with at Wanelo?
Lots! At the moment I'm thinking about store owners and finding ways to bring them into the Wanelo community in a constructive way that creates value for everyone. Also always trying to find ways to better enable conversations around products. And we're just beginning to dig into all the product data we have, experimenting with new ways to view the many different kinds of products people have posted.
What appeal do you think Wanelo has to teenagers?
Young people are the real arbiters of the future when it comes to the internet, and Wanelo definitely appeals immediately to a lot of teens right now. The Trending feed in its current form works right away for many people in this group, whereas other users like myself spend much more time in My Feed. I think the most popular products on Wanelo and the energy surrounding them (all the people posting and commenting on them) appeals to a lot of teens. It's a form of entertainment, seeing what products people are talking about. Teens are often the ones posting these products and helping them become popular, and in some cases they're the products' makers and designers.
What is the most popular feature at Wanelo?
The most popular feature is saving products, followed closely by buying products. The most popular page or view on Wanelo is Trending, which we have big plans for.
What is the price range for items on Wanelo?
It really varies, as I've seen prices at the two extremes, but a lot of the most popular products are under $100 USD.
How has Wanelo grown since it started?
Wanelo's growth has been tremendous since the relaunch last summer, and it really hit a new level when the iOS app started catching on in November. Now that app is often the #1 app in the App Store's Lifestyle category, and we've managed to stay in the top 50 or so free apps overall lately. The Android app is also seeing solid growth. Meanwhile, store owners and retailers are beginning to help spread Wanelo even further.
Do you think Wanelo is a good opportunity for teens to find trendy items?
Wanelo can be a fun way to see what products people are talking about, for sure. We see some far-out things suddenly catch on and become popular. It's also a good source of shopping inspiration, because you come across products you would have never thought to search for.
What age groups do you think Wanelo appeals to other than teens?
A lot of Wanelo users are in their 20s, 30s, 40s and beyond. Wanelo users definitely skew younger than users of other sites in this general category, but we at Wanelo are not doing anything to target a particular age group, and we're seeing Wanelo appeal to a really wide range of people.